ABOUT US
Lakeside Brides is the premier bridal hair and makeup service in Las Vegas. We have a beautiful, full-service salon, The Salon at Lakeside, located in the Desert Shores/Summerlin area of Las Vegas, right on the shores of Lake Jacqueline.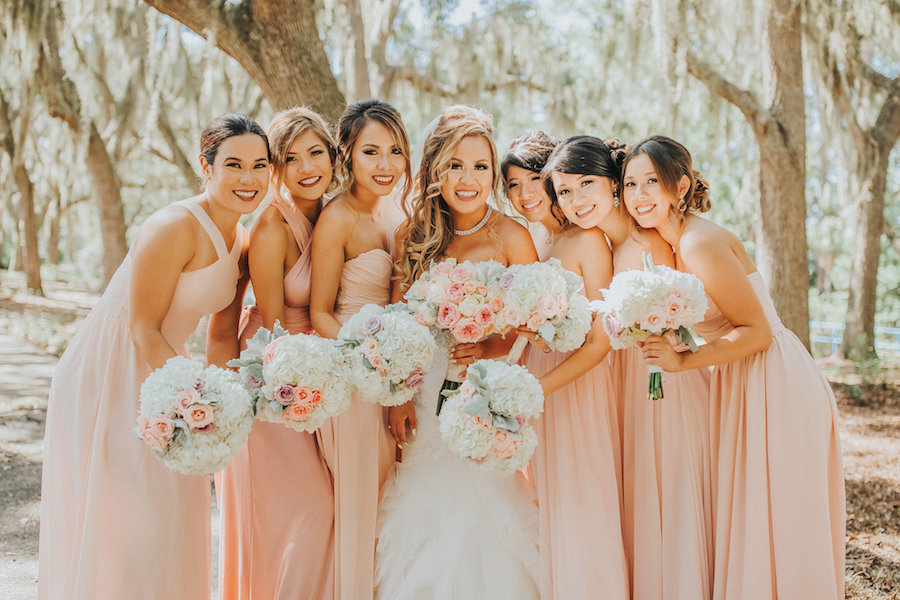 Our services can also be done on-demand, where our mobile bridal team comes to you at your house or hotel.  Our mobile team is available 7 days a week to any location in Las Vegas.
At Lakeside Brides, we understand the importance of creating the perfect hair and makeup for your special day.  Our professional and licensed stylists are here to make your vision a reality.  We look forward to being part of your special day!
At Lakeside Brides, we can accommodate any size group. From a bride that wants to keep it small to a bride that has a larger wedding party. If you choose to get your hair and make-up done at our salon, we have a bridal room for larger parties to relax while services are being done.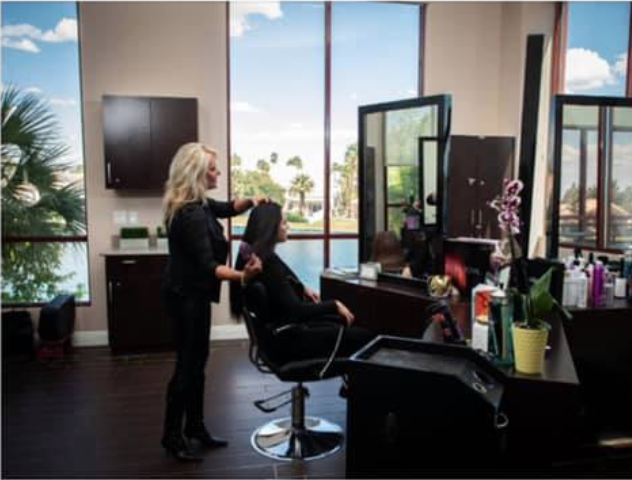 CALL US TODAY FOR YOUR FREE CONSULTATION!
(702) 553-2320
FAQ'S
 What is the difference between Airbrush Makeup and traditional makeup?
Airbrush makeup is a very thin foundation that is applied with a brush that's attached to an air compressor. It's air blown onto the face through the brush and is usually applied in a few light layers. Airbrush makeup is highly recommended for problematic skin. For traditional makeup we use professional photogenic foundations and can control the coverage better than airbrush. Both foundations will be custom tailored to your skin and desired coverage and will be long lasting.
Do I need false lashes?
No. but it does make a significant difference when taking your look from everyday to glamorous. Keep in mind that it looks better in pictures as well. If you set against them then I recommend 2 coats of mascara.
Do I need a bridal trial?
That's really based on each client. If you want to be confident you have chosen the right look for you then you don't need a trial. But if you still have unanswered questions and want the peace of mind a trial will give you then yes a trial is for you.
What brand of makeup do you use?
We use professional makeup and top of the line brands like Makeup Forever, MAC, Urban Decay and most other brands you will find at Sephora.
How should I prepare my hair for styling on the wedding day?
Clean, dry, and product free. Your hair can be 1 day dirty for updo's. Blow dry or air dry either is ok. But NO flat irons should be used on the hair before we style it.
Can I have hair extensions put in before the wedding?
Yes, I recommend a consult with us first to determine if they are necessary for your desired hair style. At this point we can discuss which type of hair extension will work for you.
Will my makeup and hair last?
Yes!! Absolutely it will! We use waterproof makeup and setting mist to ensure your makeup will last all night and through soft tears. As far as hair, once we have your hair just right we will set it with a long lasting hair spray.
What should I wear to my trial and day of?
Please wear a button down shirt or a large necked T-shirt that you can pull over your head easily. This will help prevent any hair or makeup disturbances throughout the day.